EASY, ECONOMICAL SOCIAL MEDIA MARKETING
A new twist on Social Media for small business
Engaging  Social Content For Every Single Day
Copy & paste eye-catching content for your Facebook & Instagram pages
at an amazingly low price.
We make it easy and economical for small business owners to harness the power of Social Media to build awareness, drive traffic, inspire engagement, develop fan loyalty, and increase sales.
Build awareness, inspire engagement, drive traffic,
connect with customers and new prospects
STOP paying a fortune for social media that doesn't resonate with your ideal customers.
NEVER worry about missing a post again!
START enjoying how the social-side-of-business grows your bottom line!
As a small business owner, you have a gazillion things to do every day, but
finding magnetic content to post to your social media pages doesn't have to be one of them.
We take the heavy-lifting of social media chores off your daily "to-do" list so you can focus on doing what you do best – grow your business.
As a small business owner, you have a gazillion things to do every day, but
finding magnetic content to post to your social media pages doesn't have to be one of them.
Get professional grade Ready-to-Post social media content for your pages,
every single day.
What's Included In Your Membership
---
Exclusive, members-only area filled with eye-catching Ready-To-Post Social Media images, Customizable & Special Offer templates, How-to tips, and everything you need to succeed with social marketing.
If all this sounds exactly like what you need to succeed in the social sales game, it is.
. . . And, it's economical too!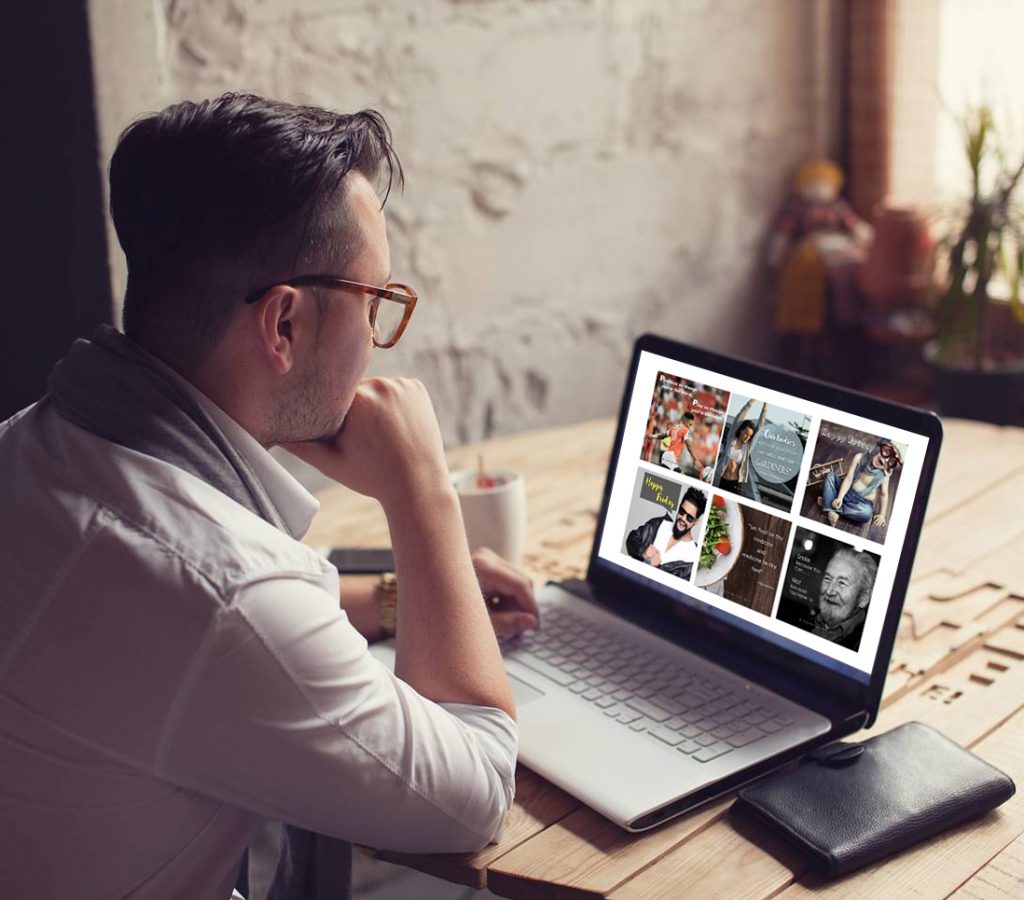 Our fans say Growthology Hub is the best new twist on Social Media for small business for a reason! 
Every month, you'll get tons of fresh new content.
You get:
Dozens of new eye-catching ready-to-post images

A brand new month specific social marketing calendar so you know exactly what to do every day to win at social sales

Insider advice on how to express the human side of your brand, promote social proof of your professional credibility, and rock social sales

You'll know:
What to post on social media to increase your influence, engage your fans, and generate sales

When to email your fans plus subject lines proven to get more conversions

When to write blog posts, hot topics to write about, and when to share them on social media to attract readers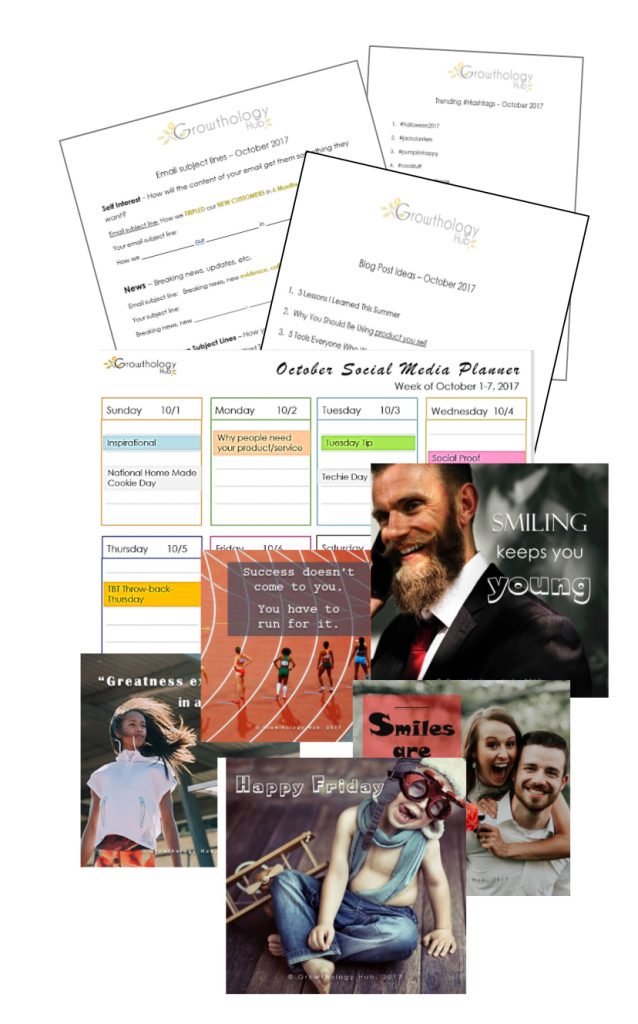 Quick Recap
---
You'll get all this for one low price
Wait there's more. . .
In your bonus section– you have access to a collection of gorgeous royalty free stock photos, social media strategy, insider tips, and more goodies.
This is a $175 value that you'll get for as low as $29 a month.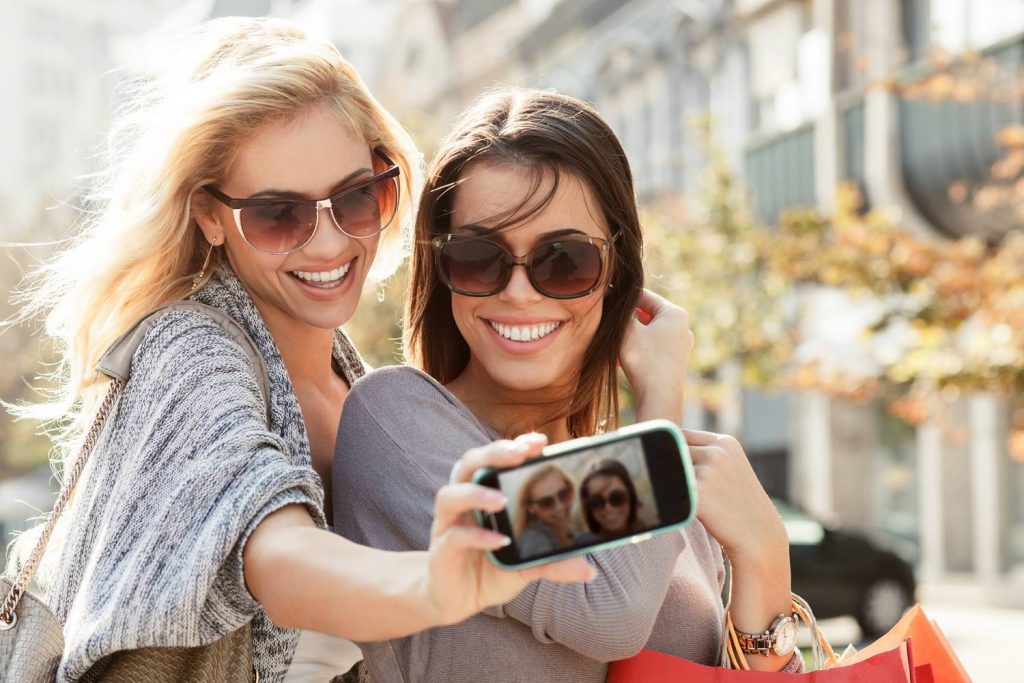 We're so sure you'll love growing your Social Media following with Growthology Hub that we have a Cancel -Any- Time policy.
$29
/per Month
On SALE From $39!
Signup now to get instant access to the members area.
You can start using the Ready-to-Post Images and
Monthly Social Schedule immediately.
You'll love having your social marketing done for you
for as low as $29 a month
TERMS AND CONDITIONS
Monthly Members: Cancel any time!
Annual Members:  Cancel any time before your year renewal.
Your Month starts at the end of enrollment and your account will renew the following month using the date of enrollment as your start date. Your membership must be canceled before it renews each month in order to avoid billing of the next month's membership fees to your payment method.
Money back guarantee: I understand I have 30 days to put monthly Growthology Hub to the Test!
If Growthology Hub doesn't give me exactly what I need to market my business online….if it doesn't take give me step by step social marketing monthly … Then,  I can get a refund*
*As long as you can show you've done the work, use the schedule, use the images and make the recommended posts.  If you do the work and don't get results, you will receive a refund.
Take advantage of this amazing low price offer before our introductory sale runs out.