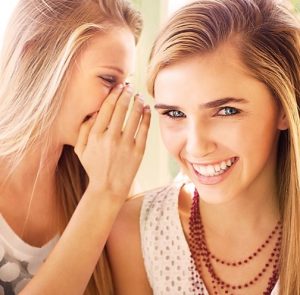 One of the best ways to sell on social media is by demonstrating Social Proof that your product or service is valued by others.  
There are several ways to give your fans Social Proof of your expertise & professional credibility.
Here's how . . .
Here are 3 ways to promote your business with social proof.  
"Wisdom of the Crowds" – "Wisdom of the Crowds" is social proof that appeals to our sense of Fear of Missing Out (FOMO): When lots of people are using or buying a product, others want to follow suit.
Sample Post content:
"Healthy people start their day with (your product). That's why they enjoy (list 3 benefits of your product)
Image suggestion:
Crowd of healthy people 
"Wisdom of your Friends"
"Wisdom of your Friends" social proof is similar to the concept described above. Recommendations from real people we know and trust are very convincing to your social media friends & fans
Sample Post content:
The current situation: My friend Jennifer is loving her (your product) because after just (time of use) she's (result).  When you're ready, I'm here to help.
Image Suggestion:
Photo of your friend
Social Media Shares
Harness the power of influence.  Influencers social media posts about your product or service can have an impressive impact on potential customers. Positive shares of your content on social networks like Facebook and Instagram can be all the proof someone needs to invest in your product or service.
Sample Post content:
Give the influencer the post content in advance to make it easy for them to post. Ask them to post something like this — I'm so excited to share this with you today friends. My friend, (person's name) has been helping (ideal customer, e.g., women who want to lose weight) to succeed. This is great!  (paste a post you're sharing)
Image Suggestions:
Photo of you & your product
Photo of you & your influencer
When you include Social Proof posts a couple of times per month you give your Friends & Fans good reasons to trust you & your product enough to convert them from visitors to paying customers.
Have questions?  You're welcome to stop by our Facebook DIY Social Media Club group at https://www.facebook.com/groups/DIYSocialMediaClub/  where you can ask questions, share ideas, & pick up FREE gifts.
For more helpful tips visit us on the web at GrowthologyHub.com