5 Rules to Rock Social Sales on Facebook and Instagram
If you're depending on Facebook and Instagram to organically grow your online social community, it helps to know what to post to attract Friends and loyal Followers.  The short answer to that question is valuable content. People will find your content valuable if you follow the 5 Rules to Rock Social Sales on Facebook and Instagram. Let's begin by understanding why people tune in to social media in the first place. It's all about social interactions. While not everyone values the same content, the people who value the content you post on Facebook or Instagram will be drawn to your newsfeed. Experts have found that there are a few key social reasons people tune into social media.  At the top of the list is the fact that most humans actively seek relationships. People also get bored with everyday life and want to be entertained. Then, there's the fact that humans have an innate need to feel connected to a community and feel valued. And, lastly, humans are curious. Catching up on the latest news and advice makes us feel good because we're learning valuable information that can be shared with others in our social circle and can increase your social value among friends. Smart marketers know Facebook and Instagram are the best places to meet and chat with loyal and potential customers because millions of people log in every day.  They also know that it's a crowded marketplace that requires high-quality photos and content to grab attention, engage loyal followers, and rank high in those crazy algorithms.  Remember the higher you rank – the more people will organically see your post. That's a good thing. Savvy marketers seek to understand what their ideal clients enjoy and plan their social media strategy to deliver it. That may seem to be a daunting task but there are five simple rules to increasing the odds of someone pausing to LIKE or comment on your posts. (Remember, the more people who LIKE or comment on you post, the more people Facebook and Instagram will present it to.) While the exact content will vary depending on the preferences of your social media community, we've found 5 Posting Rules that deliver more organic friends, fans, followers.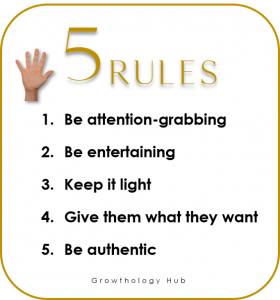 5 Posting Rules:
Be Attention-Grabbing
Be Entertaining
Keep it Light
Give Them What They Want
Be Authentic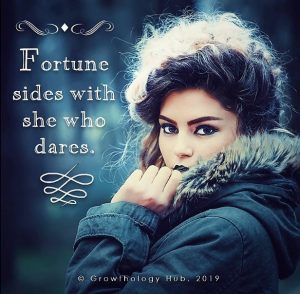 Be Attention-Grabbing Most everyone knows that your posts need to stand out to get noticed on social media. You literally have split seconds to grab the attention of someone scrolling through their social news feed. That can be challenging. Posts that include high-quality, fascinating photos that grab attention are likely to slow scrollers down enough to get them to pause, read your post, click the LIKE button, and maybe even leave you a comment.  We suggest fascinating jump-off-the screen photos that have been digitally enhanced so the colors grab attention. We also suggest emotionally evocative images because humans naturally feel a sense of connection to people or things they've experienced. When your photo jumps-off-the-screen, it grabs attention, slowing down social media scroller who are fascinated and curious enough to read your post. You can find jump-off-the-screen, attention grabbing, emotionally evocative photos at
Growthology Hub
. Growthology Hub's DIY Social Media Club provides high-quality, digitally enhanced, humanizing photos (e.g., Good Morning, Happy Friday, and inspirational), good morning message scripts, business quality jokes, conversation starter post scripts, and more to make rocking social media marketing fun, fast, and easy.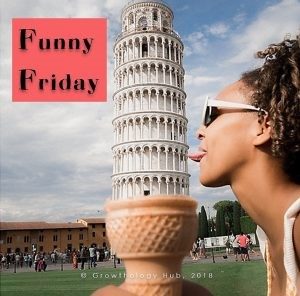 Be Entertaining Entertaining social media posts get more LIKEs, comments, and shares than any other type of post with good reason. First humorous people are considered more likeable by others. Then, there's that 'feel good' feeling that you create when you make someone giggle. When someone makes us laugh, we automatically feel a common bond to them because we feel like we're on the same wavelength. Humor can give your social media visitors a break from all the heavy problems they're dealing with.  And if that's not enough, studies show that humor builds trust. A person's sense of humor says a lot about who they are because people feel if they share your sense of humor then they are getting a good look at who you truly are as a person. Besides, people are more likely to trust someone who knows how to make them laugh than someone with an awkward sense of humor. Making others laugh usually gets people to trust you. That's very valuable in social sales.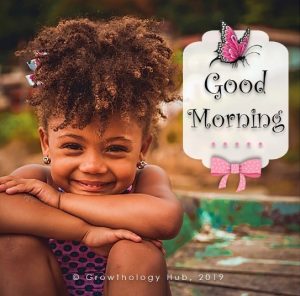 Keep it Light People tune in to social media to escape the everyday humdrum, catch up with friends, and tune into the social scene. They enjoy entertaining and informative content.  That's why we say, when it comes to posting on social media, "Keep it light".  Posting about polarizing or controversial topics can frighten and alienate too many people.  Avoid posting about controversial and political issues unless you're a politician and your fans are clearly interested in those topics. It's also best to avoid posting sad or horrifying content because people have enough problems in their everyday life and they're often scrolling through Facebook and Instagram as a brief escape.  If you want your posts to attract attention and organically grow your social community you need to provide uplifting content. Fun posts, like Good Morning, Happy Friday, or an inspirational quote go a long way to humanize your brand on social media.  Just think about it. Who's going to click the LIKE button and comment Good Morning in response to your Good Morning, Happy Friday, and inspirational posts? If you said everybody, you're right.  People are naturally inclined to respond to happy upbeat greetings because they make them feel good.  That's the beauty of using Facebook and Instagram for social sales. It reminds fans about your brand every day and makes them feel good about you. If done well, you'll also create a community of dedicated loyal fans who feel connected to you.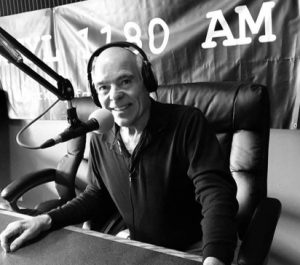 Give Them What They Want According to Dr. Rick Hanson's Greater Good blog, "Research shows that relationships are built from interactions, and interactions are built from moments. A critical moment in an interaction is when one person wants something from the other one." Successful marketers know they need to give people what they want to win them over because it builds goodwill.  Plus, when you're providing solutions to nagging problems it puts you in the position of being a helpful expert. A couple of simple questions can help you better understand what your social media fans value.  Asking, "What is important to you about (
something your product or service solves
)? Or, "What would it look like if you got what you wanted from a product that (solves a problem your product solves)? Every time you post interesting, educational, informative content that answers your fans questions or resolves their problems, your relationship becomes more valuable.  Your fans are more likely to follow you on a regular basis and recommend others do the same.  It's one of the best ways to organically grow your social community with people who are genuinely interested in you and your work.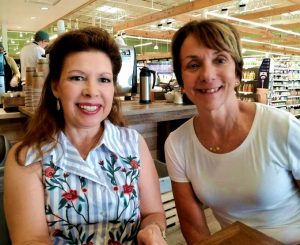 Sample Post content: The current situation: My friend Jennifer is loving her
(your product)
because after just (time of use) she's (result).  When you're ready, I'm here to help. Be Authentic You've likely been told that you need to be authentic on social media. Well, it's definitely one of the best ways to win more friends and grow your social media community.  That's because people are wary of con artists posing as one thing but having unsavory intentions. People want to know that you are who you say you are. They need to trust you're a real person with real friends, real colleagues, and real customers. People are more attracted to human faces than flashy commercial ads. They also prefer real people as opposed to posed stock photo models. Posts that feature a photo of you or your customers attract the most attention.  You can leverage that to occasionally promote your product or service too. Here's how. Pro Tip: "Wisdom of your Friends". This tip uses social proof to convince others to buy your product. When people see recommendations from real people that they identify with, their trust in your product grows. Authenticity can go a long way in convincing your social media friends & fans to do business with you. When you follow the 5 Rules to rock social sales on Facebook and Instagram, your posts will appeal to your ideal customers.  You'll naturally attract more friends and followers and organically grow your community of people who are truly interested in you and your work. That's social sales. For more ways to promote your business on Facebook and Instagram without looking like an ad circular, you'll want to read
3 ways to Promote Your Business with Social Proof
or visit
Growthology Hub.com
.