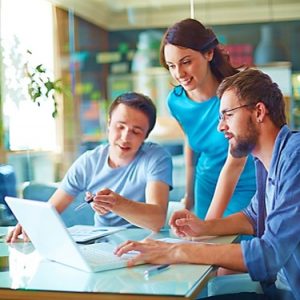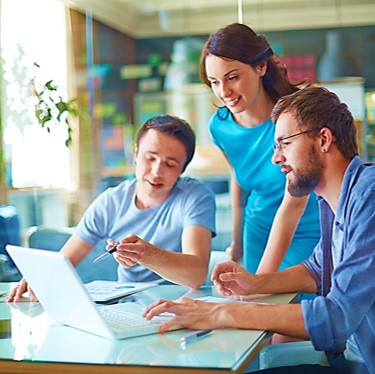 Facebook Content That Sells – 3 Ways to Rise Above Your Competition
by Carole Pepe
This is for you if you've been stressing over how to promote your products on Facebook without annoying your friends and fans.
These days, more than ever, small businesses depend on social sales to be discovered by new customers and win return customer sales.  The secret is in putting the social in your social media. One way to do that is to establish yourself as an industry expert in your line of business. Becoming known as an expert is one of the best long-term social sales strategies. Start by growing your personal brand and posting relevant content. Then, organically grow your social following by being the go-to expert, sharing knowledge, and insights gained from your experience.
Here are three ways to distinguish yourself as the expert your fans want to follow on social media.
Show Them How — Provide Training on a Specific Topic related to your product or service
People are more willing to trust you when you demonstrate that you understand them and the problems they face.  Training or coaching lessons establishes a conversational bond between you and your followers. It frames you in the aura of knowledgeable expert. Plus, when you provide valuable tips, insights into what worked for you, and mistakes you've made along the way, you'll resonate with your ideal customers. 
Here's How:
Create a training video that shares how to use your product or service.
Create a How-To training guide that gives step-by-step directions on how to achieve a particular goal of interest to your fans.
Host a live webinar on something relevant to people who need your product or service and provide advice on what works or lessons learned
You can invite interested fans to grab your valuable freebie with invitation posts on your personal social media pages, business pages, in relevant social media groups, or by using social media messaging features to send individual invitations to a select group of people.
You can up your game by sharing your training session with your fans after the live training has ended or the download is complete.
Sample Invitation Script: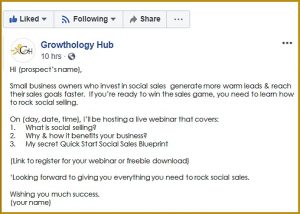 Growing your image as a professional expert leads to more sales opportunities because it gives your fans confidence that you know how to help them. They'll enjoy visiting your social media pages more often and will likely refer their friends too.
Keep Them Informed: Deliver the latest secrets, tips, and updates
Staying top-of-mind while reminding your fans of your expertise can also be accomplished with regular quick tips and insider updates. Here's how"
Compose a blog article that provides solutions to your ideal customer's most annoying problem(s).
Create quick tips (2 to 3 sentences at most).
Gather insider update articles of interest to your fans.
Sample Quick Tip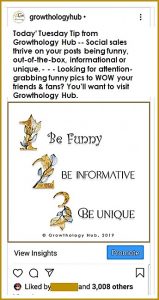 Sample Insider Update Article post content
It's that time again when we keep you updated on all the Facebook changes that came online this month. >> Top Facebook Updates That You Can't Afford to Miss – June 2019 Edition >> See it here >> http://bit.ly/2YXaVh8 .
Post Image Suggestion
Facebook screen print or person looking at Facebook screen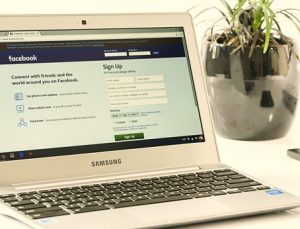 Keep Them Entertained – Post Entertaining Humanizing Photos
A third tip to rock social sales is to humanize your brand by posting attention-grabbing inspirational or funny photos, and conversational messages. People often turn to social media when they want to be entertained, inspired, or escape their problems. You'll be their go-to source when your posts fill-the-need. Growthology Hub makes it easy with copy and paste, professional quality, emotionally evocative, attention-grabbing photos that slow social media scrollers down long enough to read and click the LIKE button. You know what they say, if your post gets more LIKEs, it will show up in even more people's social media news feeds. That's how you rock social sales while growing your social media following.
Sample Inspirational Photo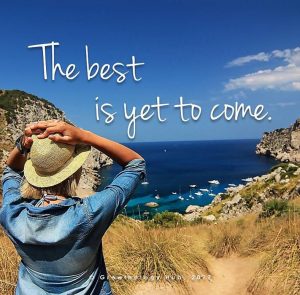 Sample Post Script
Good morning friends.  Wishing you fun adventures today.  What's your best tip for staying on track to reach your goals?
Sample Funny Photo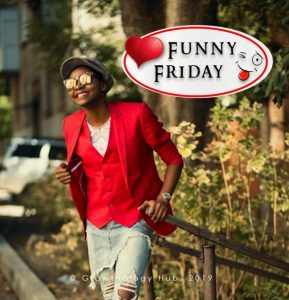 Sample Post Script
It's Funny Friday friends. Time for a quick giggle to get your weekend started.
Q: What do you get when you cross a fish and an elephant? 
A: Swimming trunks.
Social sales requires an understanding of the social side of business. Becoming known as an expert is one of the best tools to organically grow your social media fans. Start by building your personal brand. Post content that your ideal customers find valuable. Then, share knowledge and insights gained from your experience.  You'll notice your sales growing as does your popularity as an industry expert.
It's time to rock social sales by growing your reputation as an industry expert. Growthology Hub makes it fun, fast and easy with membership in our DIY Social Media Club. You'll have unlimited access to thousands of copy-and-paste attention-grabbing inspirational, funny, human interest photos, copy-and-paste scripts, business quality jokes, posting calendars, plus valuable tips to grow your social following and master social sales all for only $29. per month.  For more information visit us at GrowthologyHub.com