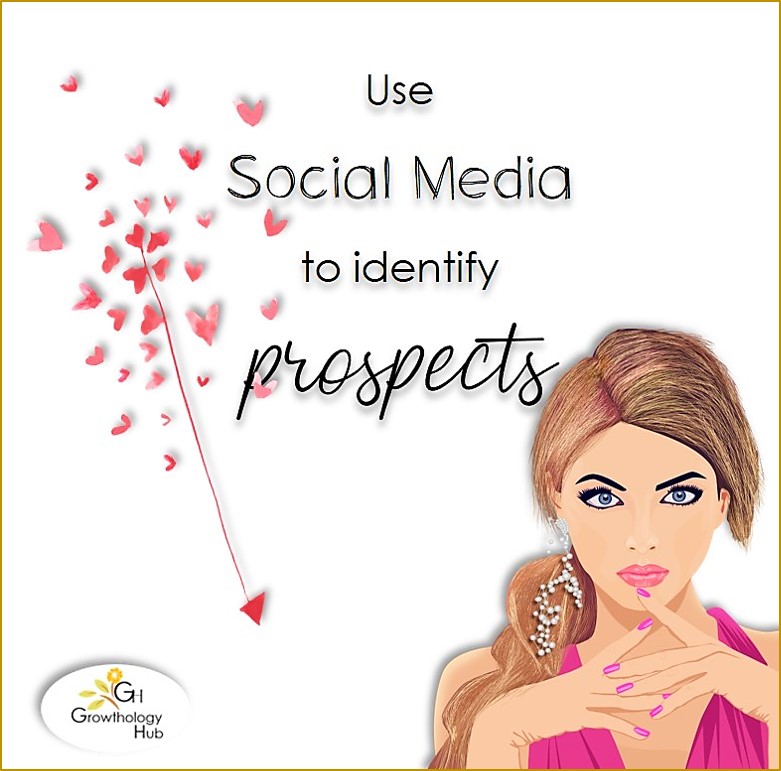 Use Social Media to Identify Prospects
–Use social media to identify prospects.
— Start by creating a list of keywords that will appeal to your target audience.
— Embed them as hashtags within your post.
— Search pages and create a list of potential prospects .
—  Observe their social media behavior to determine how best to approach them.