Why You Should Be Using Social Media for Your Business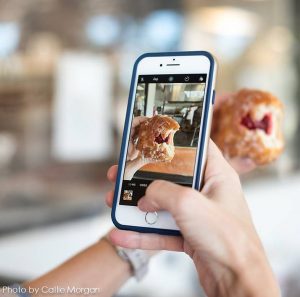 The best way to win in the small business market is to fully embrace Social Media.    Facebook, Instagram, Twitter, Pinterest, and other social networks are changing the way we reach and engage with customers and offer products.  More surprising, is how many more people of all ages are now spending more time socializing on social media.  According to ADWEEK, "Just on Facebook's suite of owned apps alone (Facebook, Instagram and Messenger —excluding WhatsApp), its users are spending an average of 50 minutes each day." Small businesses that have figured out how to harness the power of social media are winning in the market because they know the value of the social-side-of-business.
Some companies have noticed that their customers and competitors are on social media. Now wouldn't it would be crazy for them not to be there, too?  Here are three of the top reasons small business owners are embracing social media.
Almost Free Exposure:   Who couldn't use more free publicity for your small business?  Social media lets you speak directly to your customers about why they need your product or service, announce promotions or events, and provide social proof of your value.  And, the good news is that it's free to post on most social media networks.  That means that the only cost is your time.
Brand Recognition:  Brand recognition is top- of-mind recall.  It's the gift of people thinking of you first when they need to make a purchase within your product category.  Your ongoing social media presence helps your fans remember who you are and what you do.  They'll be more inclined to reach out to you when they're ready to buy and they may love you so much that they tell all their friends about you too.
Lead Generation:  When it comes to lead generation, social media is a slam dunk. It's all in the numbers. According to Sprout Social:
Social media marketing has reduced costs for 45% of businesses.
Revenue increased for 24% of businesses when they utilized social media for lead generation.
Today's marketing utilizes gated content, email opt-ins, paid ad campaigns, and video marketing to move potential customers through a sales funnel.  It's mostly done online because shoppers spend more time online every day. Besides, it's easier to track and manage relationships online.  The most popular piece of information to gather for leads is email addresses. Social media makes it easy to make irresistible offers, engage fans with fun games, or give away freebies in return for those precious email addresses.  So it's easy to see why social media is the perfect place to find your ideal audience and turn them into new sales leads.
Social media has become critical to the success of small businesses because it's almost free, accelerates brand recognition, and supports lead generation by bringing potential customers into your marketing funnel.
Growthology Hub takes the guess work out of social media for small business with ready-to-post eye-catching images and content for your Facebook & Instagram pages at an amazingly low price.  Find us on the web at GrowthologyHub.com.